Not So Squeezy MetaTrader indicators | FREE Forex Trading Indicator
Not So Squeezy MetaTrader indicators are a collection of indicators required for the Not So Squeezy trading strategy. The detailed descriptions of the indicators in this package can be found in the Not So Squeezy strategy's instruction manual.
Indicators in this package:
Bollinger Squeeze Basic — custom indicator based on Bollinger Bands and measures volatility; it's used in actual trading system.
Bollinger Squeeze Advanced — the version of the previous indicator with some extra features; not used in the trading system.
Keltner Channels — an envelope indicator for Bollinger Bands support; not used in the trading system.
Rainbow MMA — comprised of eleven smaller custom indicators, Rainbow Multiple Moving Average helps in measuring the trend with its 88 differently timed moving averages; it's used in the actual trading system.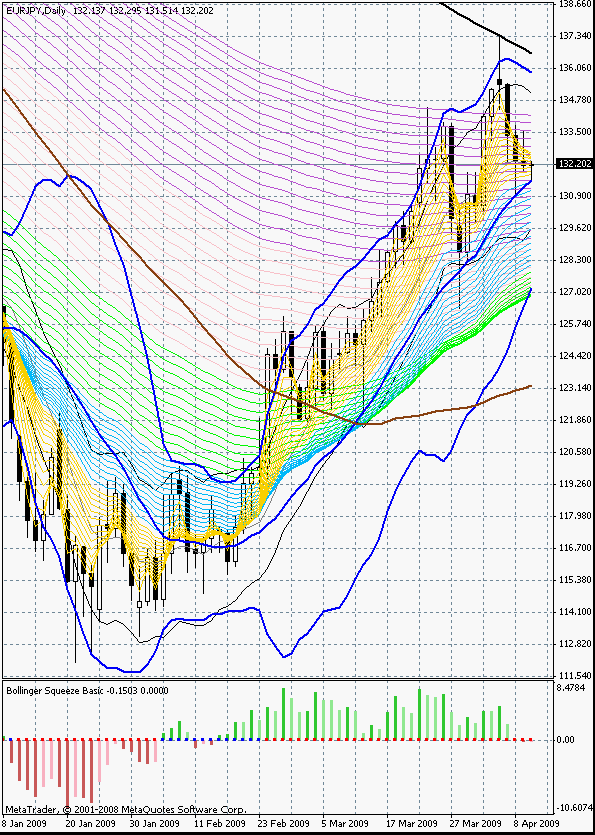 The attached indicators from this package, as well as two standard Simple Moving Averages and standard Bollinger Bands, can be seen on the chart. The Not So Squeezy Trading Manual contains more information about the entire system, including the actual entry, stop-loss, and take-profit settings.
Downloads: