Forex inControl Reborn EA | FREE Premium Forex Trading EA
Forex inControl Reborn EA is a fully automated forex robot usually being sold for 310 $. Forex inControl is the EA that can work both: as a single system on the account and in a combination with any other EA. It does not open orders all the time, it awaits the best moment to enter the market. That allows trading with several EAs on one account at the same time without getting big drawdowns.
This EA allows to specify a maximal possible drawdown precisely, so that under any circumstances you wouldn't lose more than expected. In the represented EA we applied a technology that automatically sets StopLoss for all orders on such a price, that will not let you lose a dollar more than it is pointed in the settings of the EA.
Please do backtest and test in a demo account first for at least a week. Also, Make yourself familiar and understand how Forex inControl EA works, then only use it in a real account.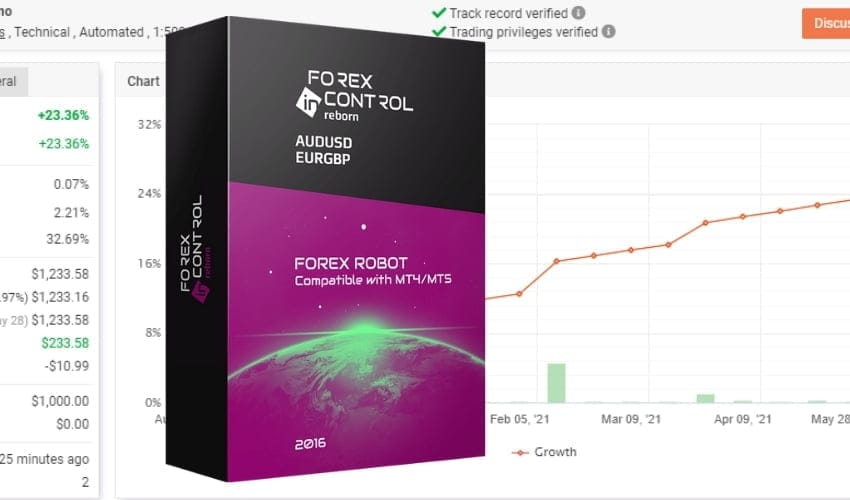 Recommendations
Work Only on EURGBP, AUDUSD pairs

EURGBP

Min Deposit: $320 for 0.01 lot
Time Frame: M30

AUDUSD

Min Deposit: $320 for 0.01 lot
Time Frame: M30

Sometimes Forex inControl Reborn doesn't open new orders for a few days. So don't worry if the EA doesn't start trading right after the installation. The EA makes calculations and finds the best moment for entering the Market. Sometimes it may take a couple of days.